Welcome to Vena's Nursery of Belleville MI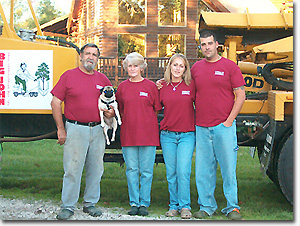 This is a second generation owned business. Julio Vena and Bessie Vena started the business in 1948. Vena's Nursery has been family owned and operated ever since.
Bessie arrived in America from Spain around 1918, while Julio arrived in 1921.
Alfonso Vena (Poncho) the youngest son and wife Nora Ann Vena took over the nursery business in 1965, and has made it what it is today. We have 4 children together, who are active as well in the business.
Vena's Nursery has over 33 acres of maintained trees and shrubs. Some varieties we offer are Birch, Locus, Maples, Oaks, Spruce, Pines, Bradford Pears, Japanese Maples, Arborvitaes, and many other trees. Our trees are grown here, and can range in sizes from 1-inch diameter at the trunk to 12-inch diameter. We can also transplant your trees for you.
Vena's Nursery is Downriver and Southeastern Michigan's best place for:
Tree Transplanting
Tree and Shrub Sales
Tree and Shrub Removal
Emergency Tree and Shrub Removal
Stump Grinding
Tree Trimming
Land Cleaning
Chipping
Auguring
Trenching
Jack Hammering
Grading
Landscaping
Firewood
Concrete Removal